Luxury interior design in Villefranche & Beaulieu sur Mer
Straddling the Mediterranean and the Alps this small slice of buildable land is home to some of the region's most rich and famous. During the age of antiquity, the bay was a safe stop-off point for ancient Greek and Romans as they navigated the Mediterranean. Now that same bay hosts the yachts of well-heeled jet setters each summer season. Until the 1890's Beaulieu was part of Villefranche township.
The property market of Villefranche and Beaulieu is highly competitive and homes don't tend to stay on the market for long. The source of this competition is the fact that homes rarely come on the market here. So when a  highly desirable property hits the market, a bidding frenzy ensues.  
The area is highly desirable for a number of reasons, for one, it is conveniently located between Nice and Monaco, secondly, the type of property available here is highly desirable and thirdly, the landscape and lifestyle are idyllic. The two towns have widespread international appeal. Many of the residents in the area are ex-pats that have relocated to the region.
Thanks to the abundance of beautiful properties available to potential residents, the areas of Beaulieu and Villefranche have great potential for investment. Interior design projects in Villefranche and Beaulieu come with an expectation of excellence. Clients in these neighbourhoods command the highest calibre of finishes and materials. Thanks to our bountiful experience in the luxury design industry we are well-versed in working with high-net-worth individuals.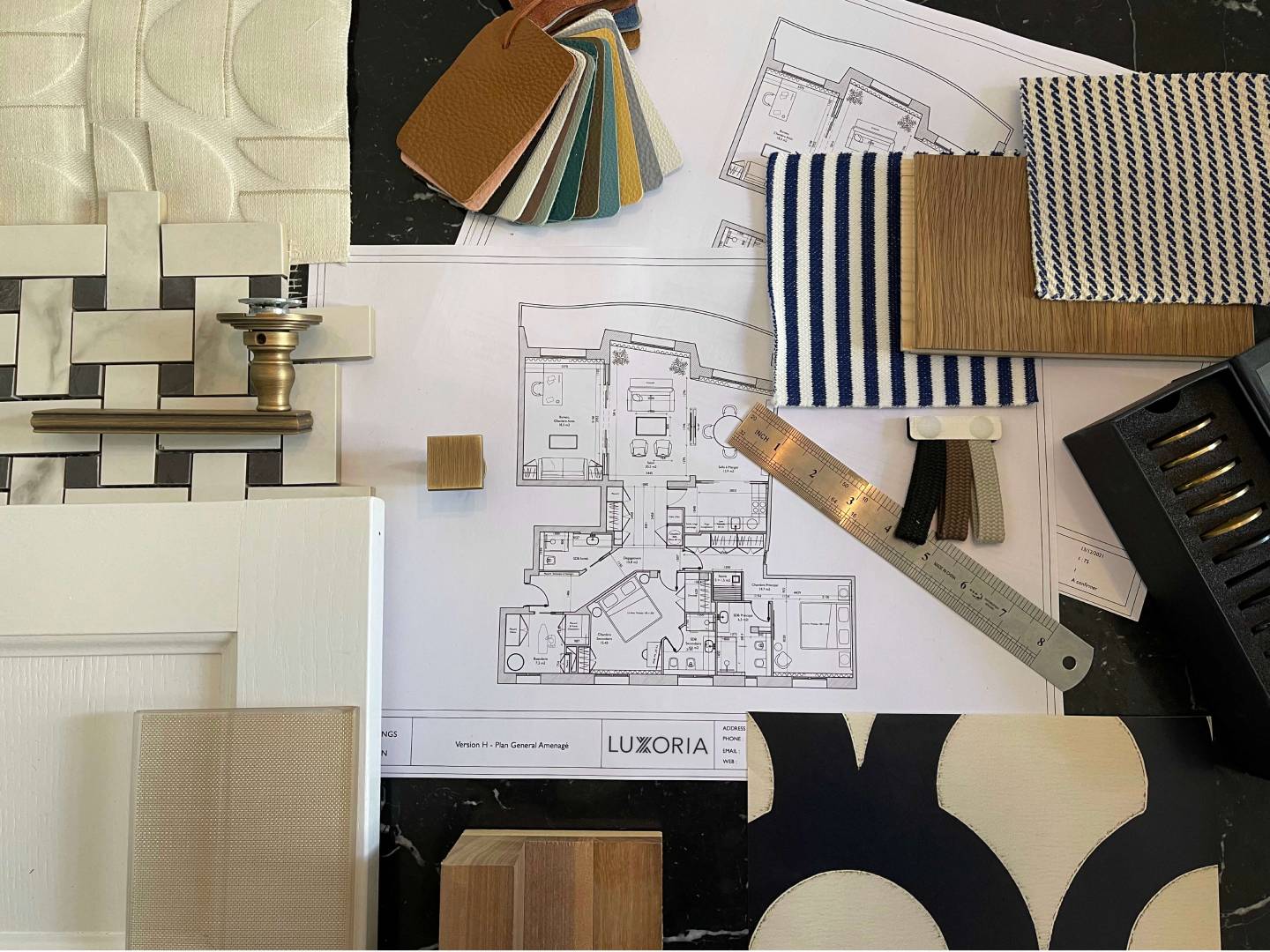 There is an undeniably serene atmosphere in the neighbourhood of  Villefranche and Beaulieu. The homes in this region are identified by their elegance, understated grandeur, and charming colour schemes. These elements are further enhanced by breathtaking views overlooking the bay.  These scenic views and proximity to two cosmopolitan centres make the region ideal for ex-pats relocating to the South of France.  
Interior design projects in Villefranche and Beaulieu tend to fall into two categories; traditional & contemporary. Both of which we love to work with. Contemporary style designs are noted by their sleek lines and monochrome
colour palettes. Whereas traditional styles are characterised by their ornamentation and playful colourful palette.
Our Team tradespeople, interior designers and project managers are equipped to deal with all categories of works. Whether it be a full renovation, turn-key, styling, or furniture packages. They have the skilled knowledge and acumen to undertake any task.