BJARNI
Managing & Creative Director
" The Devil is in the detail " – Ludwig Mies Van Der Rohe
Bjarni Breidfjord was born in Iceland and spent his childhood living in exotic locations all over the world due to his father's assignments for the UN. His passion for travel, foreign languages and culture is reflected in his adaptability and approach to design. Part of Luxoria's appeal is its cosmopolitan heritage, Luxoria's clientele are predominantly international with diverse backgrounds.
Upon contemplating studies in both New York City and Paris, fate brought Bjarni to Barcelona where he enrolled in the distinguished Escola Elisava which today forms part of the University Pompeu Fabra, to pursue his studies in interior architecture. During his time in Spain he worked in various design related fields such as set design, interior design and costume design before moving to France.
His company Luxoria was established in 2007 but expanded and took on its current form in 2012. Bjarni's vision for the company has always been the same, his mission is to bring beauty and functionality to the client's surroundings by creating a sophisticated atmosphere finished to the highest standard.
Bjarni lives between The French Riviera and Paris and works from both company offices. In his free time, Bjarni is an avid traveler, Mediterranean destinations hold a special place in his heart. He is keen foodie, this is evident in his enviable culinary flair.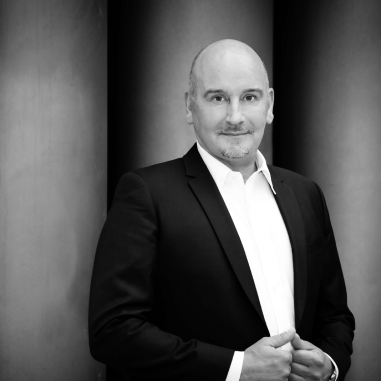 VASILIS
Senior Designer & Project Manager
" Recognizing the need is the primary condition for design. " – Charles Eames
Vasilis was born and raised in Greece. He studied Product Design Engineering at University of the Aegean, in the heart of Cyclades Islands on Syros Island. After 3 years of work at Kyclos Creative Studio , where he was co-founder and designer, he decided to evolve his career, and moved to the French Riviera, where started working in interior design projects, in Monaco and the South of France.
Vasilis began working as an Interior Designer and Project Manager at Luxoria Interiors at the headquarters office in Nice.
He is inspired by simplicity and clean geometrical lines. Vasilis's innate charisma means he creates a great bond with his clients throughout the duration of a project. His attention to detail design experience allow him to create living environments that are soothing as well as considered and practical.
Vasilis spends his free time travelling around Europe, he has a penchant for the Greek isles and Milan. He is also a keen ceramist and artist, his proud heritage is reflected in his artwork.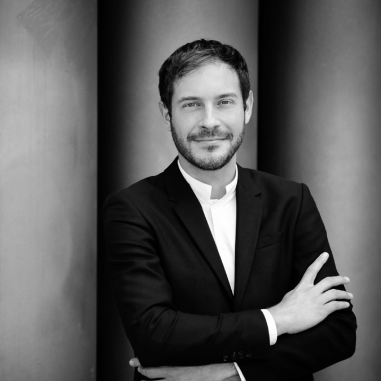 CHLOÉ
Interior Designer & Project Manager
" Everything you ever wanted is on the other side of fear " – George Addair
Chloé is a French interior designer. She studied interior architecture in Paris. After a year working for an independent architect, her innate taste for discovery pushed her to move to the UK to expand her knowledge of design and language skills. During her time in the UK she worked for a major Developer and grew within the property world. With this came incredible opportunities.
In 2017 she co-funded an interior design studio and worked as the Creative Director on projects throughout UK, Europe and the US. In 2019, the studio's work in the US won an award for commercial design. A sensory approach was at the forefront of Choé's work. She strongly believes in putting people first in any concepts. Her ethos is inspiration can be found anywhere as long we are curious enough about the world.

After four years of learning about the commercial sector, she then decided to take a new turn in her career and dived in to the residential sector. The link between the UK and The French Riviera presented itself and she took the opportunity to keep expending her knowledge and skills in this new world.
Her second passion is music and the Piano that she's practised for 15 years. When time was to choose between Piano and Design, it's the sense of collaboration, working as a team that helped her decide. She kept music as a passion on the side, to unwind and share with friends and family.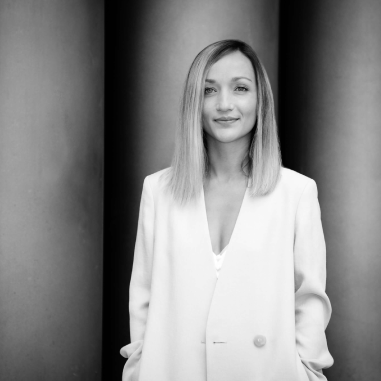 CRAIG
Interior Designer & Project Manager
" There are no strangers here; Only friends you haven't yet met. " – WB Yeats
Originally from Dublin; Ireland, he initially studied Literature & Media Culture. Following the completion of his studies he began a Fashion PR internship at Karen Millen, from there he worked for a fashion tech start-up focusing on social media, content creation and event production.
After working in the world of fashion he returned to college pursue studies in his true passion – Interior design. While studying he worked in an art gallery specialising in the procurement, sale and distribution of high-end contemporary and street art.
As his studies progressed in interior design he landed a role as junior designer with a prominent interior design firm based in Dublin. His time with the design firm allowed him access to the luxury design industry in Ireland.
Craig moved to the French Riviera in the spring of 2019 and began working at Luxoria soon after arriving. He works in both the Project Manager & Interior Designer field as well as Content and Web Development.
In his free time he enjoys travelling as well as hiking along the hills of the Italian and French Riviera. He is passionate about nature and conservation and regularly donates funding and time to these causes. When he is not exploring the great outdoors he unwinds at home by gardening and baking.
ALEXANDRA
Interior Designer & Project Manager
" Elegance is when the inside is as beautiful as the outside. " – Coco Chanel
Proudly hailing from Marseille, Alexandra is born and bred in the South of France. She enrolled in University to undertake studies Space Design as a foot in the door into the world of interior design. She then continued her studies by pursing a double Masters in the field of Design & Marketing. This duality of creativity and business-mindedness has helped versatility flourish.
As an innately imaginative individual, she is able to conjure up whimsical designs effortlessly. Her keen observational skills are another invaluable asset to the team when creating presentations and rendering. Her Maritime upbringing and love of the sea is reflected in her work through her use of bright colour schemes and her ability bring the outdoors inside.
For her, good design is something that allows for creativity to flourish. It is an evolutionary process, constantly shifting and changing. But at its core, the functionality of space and how one interacts with it remains paramount when creating designs.
Alexandra recently relocated to Nice from Marseille in order to expand her career opportunities, she began working with Luxoria shortly after arriving in Nice. She works as an Interior Designer specialising in Luxury Villa development and renovation. In her spare time she enjoys daring physical activities, most notably rock-climbing along the Calanques, which is a passion of hers. In addition she enjoys pursuits at sea, sailing and swimming.
FRASER
Digital Marketing Manager
" If you try and fail, make another effort, and still another…until you succeed. " – Napoleon Hill
Fraser was born and raised on the famous Longleat Estate in the U.K. He was surrounded by creativity during his childhood, his mother an artist and his father a film director, this creativity inspired later career choices and an interest in graphics design and photography. Fraser sought to develop his creativity alongside business interests and went to study Business & Marketing Management at Oxford Brookes University. During his time at university Fraser led the LGBTQ+ society and also founded the Oxford Brookes marketing society. After inviting the CFO and COO of Ogilvy, a leading global advertising agency to speak at a society event, he fell in love with the unbound creativity found in the advertising world.
Fraser began to hone his skill set in advertising, PR and social media during a year-long internship at NI, a global engineering technology company based in Austin, Texas. After this he went on to work in a financial PR firm in the City of London and later traded in the hustle and bustle of the City for the glittering French Riviera. Here he worked in the marketing department of the Film Distribution company and then went on to secure a job at Relevance, a top luxury digital marketing agency. Under the directorship of Rumble Romagnoli, Fraser sharpened his digital marketing skill set and forayed into the world of SEO.
Fraser now provides digital marketing consultancy services for Luxoria and also for the global real estate agency Savills. During his downtime Fraser enjoys acting and has recently written, produced and starred in a short film. Fraser also enjoys amateur painting, photography, films, kayaking, running and the odd bit of golf and tennis.
KAREN
Office Manager
" Nothing great has happened in the world without passion " – Hegel
Karen was born in Lille in the north of France. After studying translation in Brussels, she pursued her studies at a marketing and communication school still in Brussels.
Passionate about travel and foreign culture, it is only natural that Karen worked in the import/ export sector of cosmetic products for about 10 years for Swiss and American brands traveling in various countries.
The sun, the light, the Mediterranean climate brought Karen to settle in the south of France and, with her ex-husband, to found 15 years ago, La Manufacture, a graphic design company specialising in luxury brand identities.
A trustworthy, rigorous, and honest person, Karen oversees project management, the graphic execution of documents, and the administration of the company.
Passionate about design and with a taste for beautiful things, Karen naturally joined the Luxoria team as an Office Manager. Karen is a creative person that loves painting and drawing. She loves sport, dancing, and gymnastics in competition.
In her spare time, she is fond of traveling and hiking in the surrounding hills of the French Riviera.