Shaping the Future: Emerging Architectural Marvels in the United Arab Emirates
United Arab Emirates Design: The UAE is renowned for its awe-inspiring architectural developments that push the boundaries of innovation and design. As the country continues to evolve, several remarkable projects are on the horizon. In this article, we explore these upcoming architectural wonders, highlighting the companies involved and their expected completion dates.
The Tower at Dubai Creek Harbour
Source: WorldConstructionNetwork
The Tower at Dubai Creek Harbour
Architect: Santiago Calatrava
Expected Completion Date: 2025
Dubbed the "next world's tallest tower," The Tower at Dubai Creek Harbour is set to redefine the skyline of Dubai. Designed by the visionary architect Santiago Calatrava, this masterpiece will stand as a symbol of elegance and structural innovation. Furthermore, Its sleek, slender design incorporates cutting-edge engineering to ensure stability and functionality while offering breathtaking panoramic views of the city.
Aljada Central Hub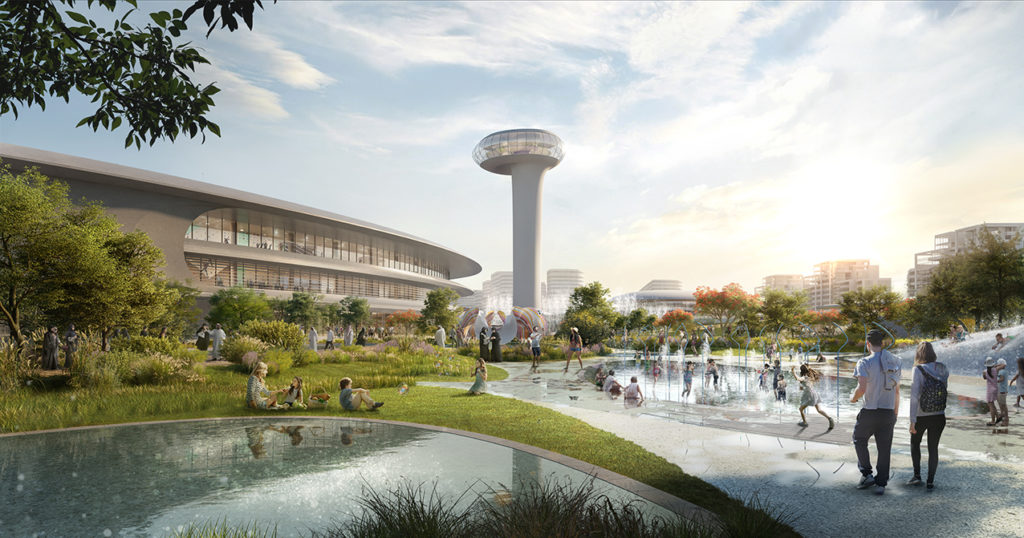 Source: Zaha Hadid Architects
Aljada Central Hub, Sharjah
Architect: Zaha Hadid Architects
Expected Completion Date: 2025
Located in the bustling city of Sharjah, the Aljada Central Hub is a groundbreaking project by the renowned Zaha Hadid Architects. This futuristic development combines stunning architectural design with sustainable principles. It will serve as a vibrant community centre, featuring cultural spaces, retail outlets, and lush greenery, all seamlessly integrated into the design.
Sheikh Zayed Museum
Sheikh Zayed Museum, Abu Dhabi
Architect: Norman Foster
Expected Completion Date: 2025
Designed by the legendary Norman Foster, the Sheikh Zayed Museum in Abu Dhabi pays homage to the UAE's founding father. This cultural landmark blends modernity with tradition, featuring a stunning dome reminiscent of a desert rose. The museum will showcase Sheikh Zayed's legacy and the rich heritage of the UAE.
The United Arab Emirates continues to be a hotbed of architectural innovation and ambition. These upcoming developments showcase the country's dedication to pushing the boundaries of design and sustainability. As these visionary projects near completion, they promise to not only enhance the UAE's architectural landscape but also inspire the world with their beauty and sophistication. The future of architecture in the UAE is indeed bright, and these structures are poised to leave an indelible mark on the global architectural scene.
To see more of our news and blog posts, follow the link HERE. Additionally, if you want to keep up to date with the progress on our projects you can follow us on Instagram. We regularly post updates on our interior design projects!