Interior Designer: French Riviera
If you're looking to give your home or business a stylish and luxurious makeover, you might want to consider hiring an interior designer from the French Riviera. The French Riviera, also known as the Côte d'Azur, is a glamorous and sophisticated region on the Mediterranean coast of southeastern France. It's renowned for its breathtaking scenery, elegant lifestyle, and rich cultural heritage, which have inspired countless artists, designers, and architects over the years.
An interior designer from the French Riviera can help you create a customised and harmonious space that reflects your personality, preferences, and lifestyle while respecting the local traditions and trends. Whether you're looking for a contemporary or classic style, a minimalist or maximalist approach, a neutral or vibrant colour scheme, an interior designer can guide you through the design process, from the initial concept to the final installation, and make sure that every detail is flawless and functional.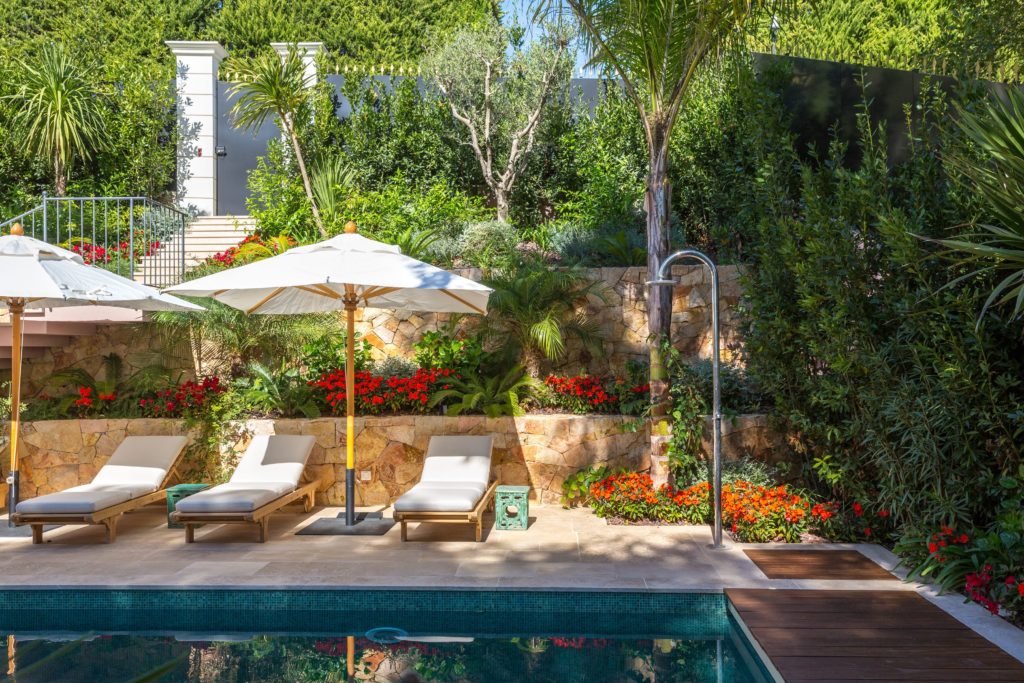 Here are some reasons why hiring an interior designer from the French Riviera can be beneficial for your project:
Local expertise: An interior designer from the French Riviera has a deep understanding of the local architecture, history, culture, and lifestyle, which can influence the design choices and recommendations. For example, they might suggest using natural materials such as stone, wood, or linen, that are typical of the region, or incorporating elements such as blue, white, or yellow, that evoke the Mediterranean sea and sky.
Networking and resources: An interior designer from the French Riviera has a vast network of contacts and resources in the design industry, including artisans, suppliers, contractors, and vendors, who can provide high-quality materials, furniture, accessories, and services. They can also help you negotiate prices, schedule deliveries, and coordinate installations, which can save you time, money, and stress.
Innovation and creativity: An interior designer from the French Riviera can bring fresh and innovative ideas to your project, based on their education, experience, and inspiration. They can also blend different styles, eras, and cultures, to create a unique and eclectic atmosphere that reflects your personality and preferences. Moreover, they can incorporate new technologies and sustainable practices, to enhance the functionality, efficiency, and eco-friendliness of your space.
Project management and communication: An interior designer from the French Riviera can act as a project manager and a communication bridge between you, the contractors, and the suppliers, to ensure that the design vision is realised on time and on budget and that any issues or changes are resolved promptly and efficiently. They can also provide regular updates, progress reports, and feedback, to keep you informed and involved in the process.
Return on investment: Hiring an interior designer from the French Riviera can be a wise investment, as it can increase the value, appeal, and functionality of your property, whether it's a residential or commercial one. A well-designed space can attract more customers, tenants, or buyers, and command a higher price or rent. It can also enhance your lifestyle, well-being, and enjoyment, by creating a comfortable, beautiful, and inspiring environment that suits your needs and tastes.
At Luxoria we are highly specialised in interior design projects along the French Riviera, with over 15 years in the business our international team is well equipped to tackle client's needs. To learn more about us, or to make an inquiry please feel free to contact us by clicking HERE
To see more of our news and blog posts, follow the link HERE. Additionally, if you want to keep up to date with the progress on our projects you can follow us on Instagram. We regularly post updates on our international projects!