At a Glance: Monaco Interior Design
Monte Carlo, a ward in the principality of Monaco, is known for its luxury and glamour, and this is reflected in the interior design of its homes and buildings. However, Monaco is so much more than just Monte Carlo, neighbourhoods such as Jardin Exotique, Fontevielle, La Condamine, Lartvotto & St Roman all dabble heavily in the realm of luxury interior design. The principality is home to a varied mix of interior design styles and tastes. This is in part due to the high number of international people that reside in the micro-nation. Discerning tastes, eager designers and high-end suppliers regularly converge here to collaborate on projects. Some popular features or trends seen in Monaco include:
Opulence and luxury: Monte Carlo is known for its wealth and exclusivity, and this is reflected in the luxurious and opulent interiors found in many of its homes and buildings. This often includes the use of rich materials such as marble, gold and crystal, luxurious fabrics and furniture, and intricate detailing such as moldings, carvings, and gilded accents.
Classic and timeless design. Much of Monte Carlo was built during the 19th century, and many interior designers strive to maintain a sense of timeless elegance in their designs. This often includes the use of traditional elements such as chandeliers, fireplaces, and ornate mouldings. The interior design and decorative accents pay homage to these architectural features, a blend of antiques and contemporary old-world inspired furniture fills these homes.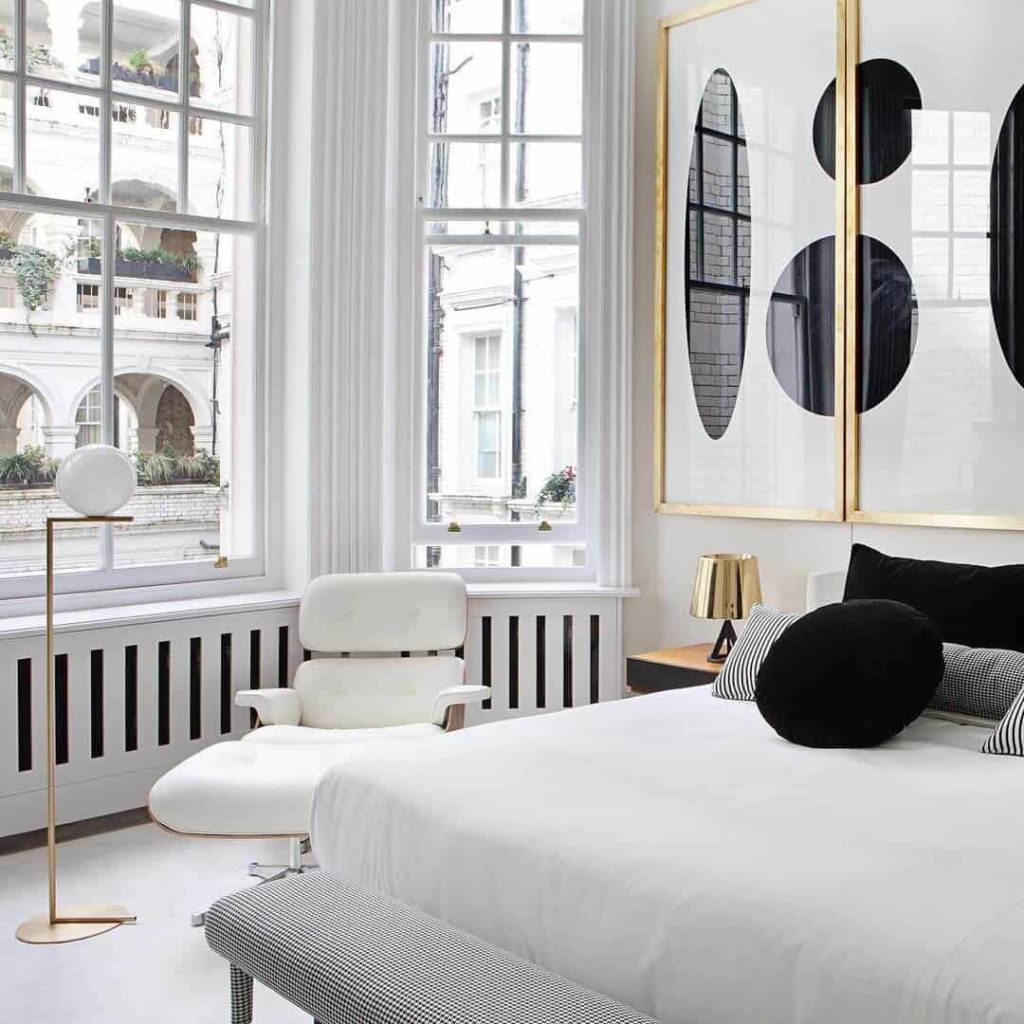 Mix of styles: Many Monte Carlo interiors feature a mix of styles, including traditional, and contemporary. However art deco influences reign supreme, this can be seen in the architecture of the buildings and the interior details. This aesthetic has enjoyed a resurgence in popularity in recent years, we think this style is right at home in Monaco. After all, the micro state is the epicentre of glamour and opulence, something synonymous with Art Deco.
Bold and rich colour palettes: Many big personalities reside in the principality and they like an interior design style to match their outlook on life. Their interiors often feature bold and rich colour palettes. Deep jewel tones are often combined with neutral shades to create a sense of luxury and drama.These interiors are playful, curated and always spark intrigue.
Maximizing sea views: Many properties in Monte Carlo boast sea views. Therefore many interiors are designed to maximize these views with large windows, balconies, and terraces. The focal point of these spaces is naturally the views across the glistening Mediterranean Sea. The dominance of the sea also plays an integral role in the colour palette some clients gravitate towards. A colour mix like this is calming, chic and timeless;
Functionality: The interiors in Monte Carlo have to be very functional and smart, especially for the limited space that some of the buildings have, with space-saving solutions and smart storage options, yet still maintain its luxurious and elegant look.
Keep in mind that these are general tendencies. Not all the homes and buildings in the area have to have all these features. It's a high-end luxury area, so the interior design standards are set quite high and individual.
To see more of our nws and blog posts, follow the link HERE. Additionally, if you want to keep up to date with progress on our projects you can follow us on Instagram. We regulary post updates on our international projects!