Looking for an Interior Designer in Paris?
If you're looking for an interior designer in Paris, look no further than Luxoria, an international interior design firm. We have been designing and renovating residential and hospitality spaces for over 15 years. We have a dedicated multi-lingual team that can handle any client need. Interior design in Paris is multifaceted; is it Haussmann-style or more contemporary? Or maybe mid-century? We have extensive experience in the restoration and renovation of all types of buildings, regardless of their character. It is important for us to highlight the character and history of the building when designing an interior for a historical structure.
Expats relocating to Paris make up a large portion of our clientele. These clients, in general, want a property that reflects their new location, which is why Haussmann properties are so popular among expats. Haussman apartments are the epitome of Parisian design; they are luxurious without being ostentatious, with bright open rooms, intricate cornice details, and large windows framing the Paris skyline. The beauty of the Haussman apartment is that it can be decorated with furniture from various eras while still feeling cohesive and curated.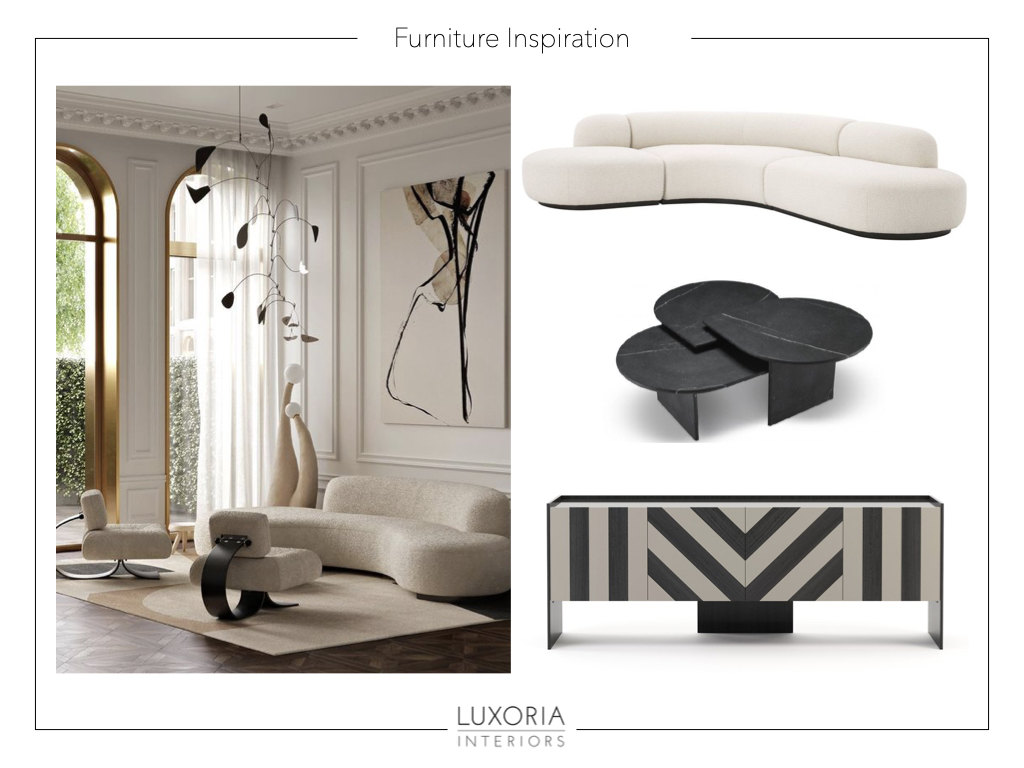 In terms of interior design, this blend of the past and the present is very popular among international clients. There are clients who want a completely traditional style throughout their new home; this approach requires careful attention to ensure the space is representative of the era desired – this something we specialise in and are happy to assist with.
Luxoria is a multi-award winning international interior design firm with offices in Paris and the south of France. Luxoria has been delivering outstanding projects on the French Riviera, Monaco, Paris, and other international locations such as the Middle East and the United States since 2007. Luxoria specializes in high-end residential and hospitality design. Luxoria's projects have included, to name a few, the renovation of a beauty clinic in the south of France, design concepts for a juice bar chain in the United States, a TV station in Monaco, and a boutique B&B in Italy. Currently, Luxoria is working on hospitality projects in Iceland and the Middle East.
To see more of our nws and blog posts, follow the link HERE. Additionally, if you want to keep up to date with progress on our projects you can follow us on Instagram. We regulary post updates on our international projects!