Luxury Interior Design Trends Paris 2023
Luxury interior design focuses on creating a high-end, opulent, and upscale look and feel in a space. This style of design often incorporates rich materials, like silk, velvet, and leather, and luxurious finishes, like gold and marble. It also emphasises detailed and ornate decorations, such as intricate moldings, carvings, and gilding. The overall goal of luxury interior design is to create a space that is elegant, sophisticated,, exuding grandeur and opulence.
Luxury interior design can also include the use of bespoke pieces, such as custom furniture, artwork, and lighting fixtures. Pieces are often handcrafted and one-of-a-kind, adding a sense of exclusivity to the space.
In luxury interior design, attention to details, craftsmanship, high-quality materials and finishes are key, with a goal to create spaces that are comfortable, inviting, and functional while being visually stunning.
Any type of space is suitable of luxury interior design, whether it's a residential property, a commercial space, or a hospitality venue. A luxury interior design can be traditional, contemporary, eclectic or a combination of styles.
Known for its rich history and culture, these influences are visible in the city's opulent interior architecture. Parisian luxury interior design trends include the following:
Classic French
Image source: AD
Classic French: Elegant, elaborate features, such gilt mirrors, chandeliers, and marble fireplace mantels, define the classic French design. Textiles, like silk and velvet, and a colour scheme that incorporates tones of white, grey, and blue dominate these spaces.
Haute Couture
Image source: AD
Haute Couture: The Haute Couture trend is based on custom-made, made-to-measure, one-of-a-kind products. It is influenced by the high-end fashion business. This can apply to the furnishings, lighting, and artwork.
Parisian Nouveau Chic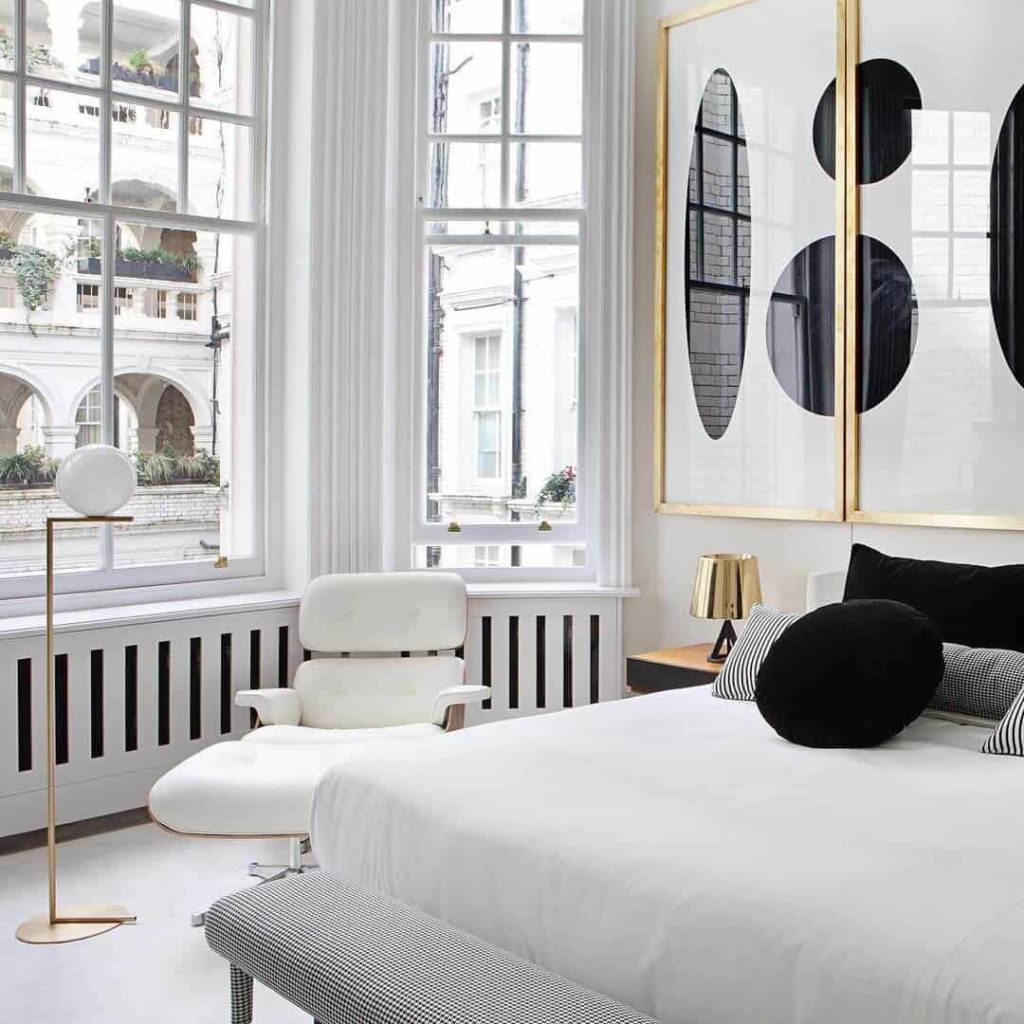 Parisian Nouveau chic is a trend that fuses traditional French elegance with a more laid-back, contemporary bohemian feel. This might incorporate mid-century and vintage items like chandeliers and mirrors along with more relaxed components like faded finishes, textured textiles, and accessories with vibrant patterns.
Image source: SBEH
Artistic Touch
Image source: Le Berre Vevaud
Interiors with artistic flair: Known for art and culture, it is typical for luxurious Parisian interiors to have works by renowned artists and galleries. Parisian homes frequently use exquisite art as a focal point of their design, whether it be sculpture or paintings.
French Minimalism
Image Source: Singulart
French-inspired minimalism: The French are renowned for their effortless elegance and their take on minimalism frequently incorporates subtle decoration and vintage components. Minimalism is a global movement.
Considering Parisian culture, history, and inspirations, these trends represent the opulent and sophisticated taste of the city's residents. You should work with a qualified interior designer to create a space that is timeless, trends evolve over time.
As luxury interior design is highly personal and often a reflection of the client's style, preferences and lifestyle, it's important to work with a professional interior designer with expertise in this field. The designer will create a plan that will balance the client's taste and preferences with the design principles and functionality of the space.

To see more of our news and blog posts, follow the link HERE. Additionally, if you want to keep up to date with the progress of our projects you can follow us on Instagram. We regularly post updates on our international projects!